ONLINE DEMONSTRATION
Your Open Source Digital Asset Management / Online Photo Gallery Software
Phraseanet Free Trial
Do you want to try Phraseanet? Our professional, Open Source Digital Asset Management software is available in English, German, French & Dutch. All you need to access the online demo is a standard web browser. Then, log in from anywhere and whenever you want.
If you're already familiar with Digital Asset Management solutions, just ask for a free demo account on our test platform and find out about Phraseanet main features.
To get your login and password, please send an email to the following address : info@alchemy.fr
We will send you a ID/PW shortly. If you prefer being assisted and get a full presentation of Phraseanet, ask for a phone meeting with one of our experts!
>> Useful link: Don't forget to view our Phraseanet QuickStart Guide!
Screenshots
What does really Phraseanet look like? Watch it right here with our screenshots!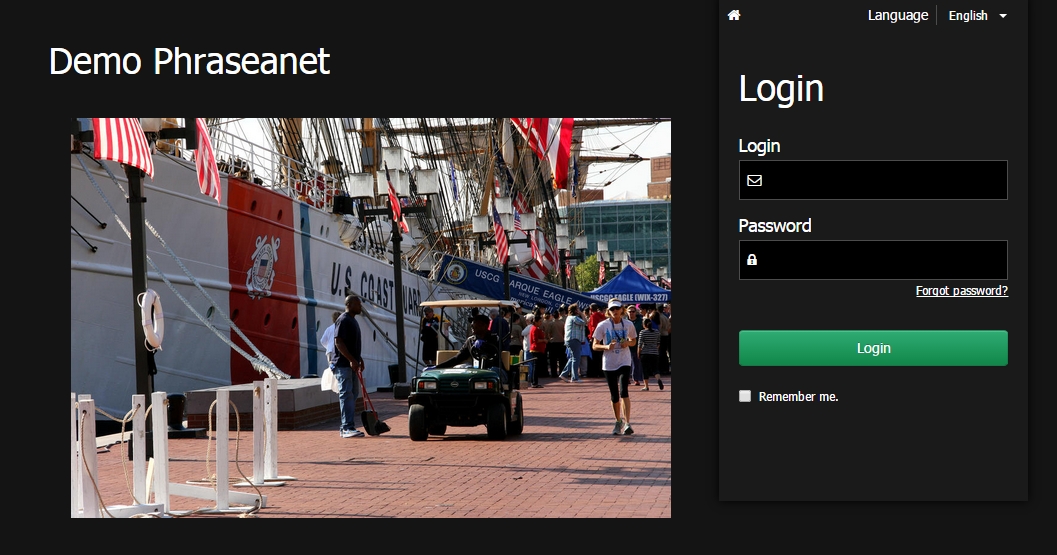 Online Documentation
Take a look at our quick start guides and online documentation !
Who uses Phraseanet? View a list here >> our customers.
Tags: Open Source DAM, open source digital asset management, open source photo management system, online gallery software, manage digital assets, online photo gallery, phraseanet demo trial, phraseanet free download, open source Phraseanet GNU GPL v3