New Microlearning : Watermarking your pictures!
Hi,
Today, a new microlearning dedicated to watermarks: how to apply a watermark on my pictures with Phraseanet?
Why? The watermark allows you to protect your pictures
How? From a single click in the Phraseanet|Administration module
-Login to your Phraseanet system (use login, password).
-In the Administration module, you have a database and one or several collections. The watermark may be applied by user and then by collection.
-> Choose the user first (double click on the user), then choose the collection on which he has access and apply then the watermark: to that end, tick the "watermark" box as the screenshot suggests:

Back in the Phraseanet|Production module, the user you have chosen will see a watermark on the pictures such as this one: (click on the screenshot to get a larger picture).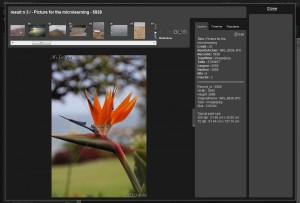 Reminder: without watermark, this user would see this: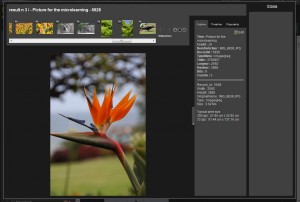 By default, the watermark uses the name of the collection. But if you wish to personnalize and use your own watermark, Phraseanet allows you to do it:
Go to the Administration module, click on the collection on which you wish to apply the watermark, then in the "Watermark" field, please browse and download your own file. That's it !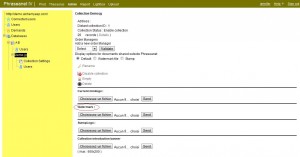 Tags: filigrane, Microlearning, phraseanet, tutoriel, watermark